Many Experts – One Team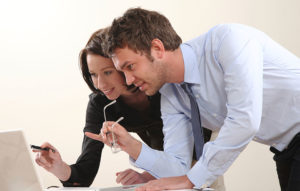 Spatial Business Institute AG (SBI AG) is the center of competency for due diligence in worldwide investments in agricultural and agroforestry land. Moreover, SBI AG can rely on the know-how of Spatial Business Integration GmbH (SBI GmbH).
Spatial Business Integration GmbH in Darmstadt is a leading firm worldwide for satellite imagery-based services for agriculture and forestry, the agrochemical industry, as well as the financial industry.
With over 25 years of experience in the fields of earth observation and satellite imagery analysis, the team at SBI has a deep-rooted background in agriculture, forestry and plant and soil sciences. In addition, it has built an extensive network of companies in related areas.
SBI works together with notable research organizations like the European Space Agency (ESA), the German Aerospace Center (DLR), the Canadian Space Agency (CSA), the Geological Research Center Potsdam (GFZ), the Technische Hochschule Cologne (TH Köln), and Technical University of Darmstadt (TUD).
The interdisciplinary and international team of SBI, composed of satellite imagery specialists, agro-engineers, geo computer scientists, geographers, mathematicians, physicists, hydrologists, and industrial engineers, guarantees that you benefit from our extensive competences, and fundamental, global know-how.
SBI GmbH, Darmstadt: http://www.spatial-business-integration.com/
This post is also available in:

Deutsch